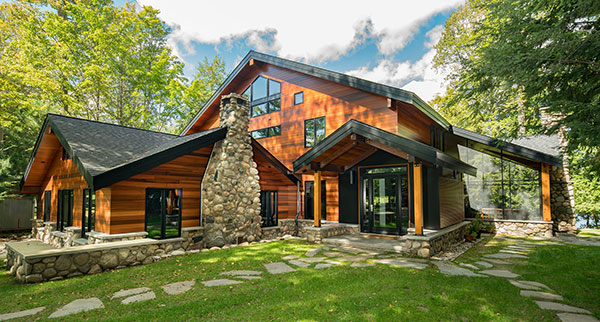 The company Valkyriа, offers you to develop the individual project of your house, on technology Termodom, by specialists of building department who have long-term experience of designing on the given technology.
Also, if you already have a project that originally involves the use of other wall materials, our specialists will promptly make its adaptation for construction on the energy-efficient technology Thermohome.
You can read more in detail about the building process, cost and additional options that we offer in the relevant sections of our site.
Terminology, which is most commonly used in the accompanying information to the project:
Living Area - The area of all living space in a building or house.
Living space does not include bathrooms, storage rooms, kitchens, hallways, basements, garages, etc. If there is a "cold" attic in the house, it will also not be considered a dwelling. If there are bedrooms, libraries, etc., an attic is considered a dwelling.
Total Floor Area - The total area of all rooms in a building bounded by the interior wall surfaces.
Building Area - The area that is bounded by the outer perimeter of the house. It includes terraces, garages, and porches.
Building volume - the volume of the building that is bounded by the exterior surface of the walls, the floor of the lower floor, and the roof.
Above ground floor - this term means a floor that has a floor above ground level, i.e. the first floor of a house.
Attic floor (mansard) - a room that is located in the attic and has a sloping ceiling.
Basement floor - floor that has a floor below ground level.
It is important to note that the basement may be called only the room the floor of which is below ground level for more than half the height of the floor.
Basement - a floor that has a floor below the ground level, but less than half the height of the entire floor.